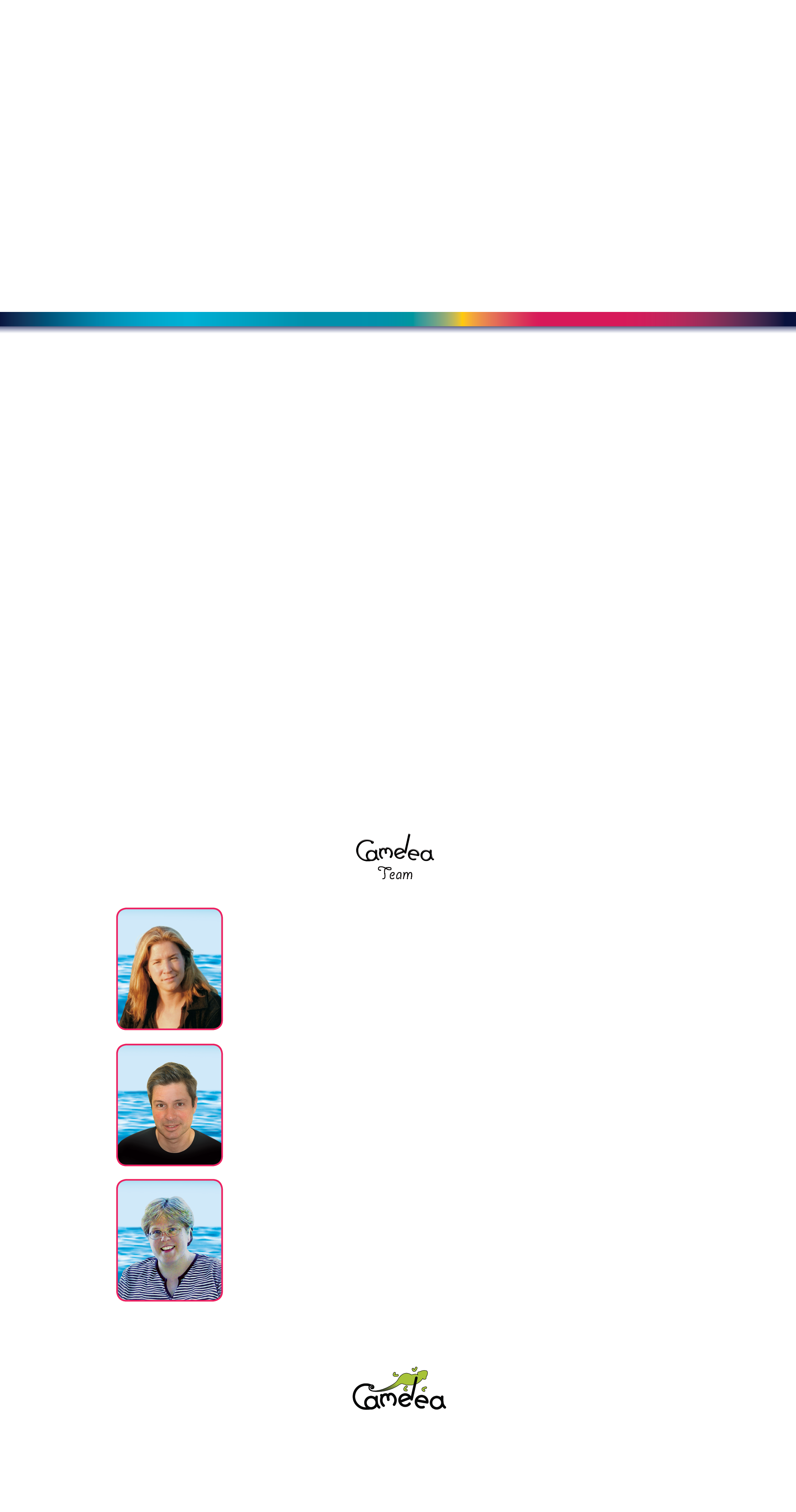 Sarah Margaret Johanson
has worked in the field of education and children's 
literature for a number of years. Her projects include Chouette Publishing. 
Caillou - Happy Thanksgiving!, Caillou - My Imaginary Friend
 and many more.
Suzanne Gohier
is the publisher, co-author and illustrator of the new and
exciting Camelea series. Suzanne has worked on numerous children's publications,
including the Caillou books. Now she devotes all of her talent and energy to
the charming new character of Camelea.

Publishing

© Camelea Inc. is a trademark of Camelea Publishing.
All rights reserved. 2023
Frank Chaput
interest in nature and psychology are the inspiration for his stories
dedicated to the inner life of children as they face a variety of emotional difficulties.
François draws on his knowledge, experience and imagination to find ways for children
to develop a sense of well-being.